Market Research Panel for Online Surveys
B2B and Consumer Panel Solutions to Make Online Surveys Complete
What is a Market Research Panel?
For insights buyers like market research companies and others, the need for panels is expanding at a rapid pace as the demand for online surveys, polls, and focus groups increases. In addition, decision-makers are looking for actionable insights from customers, prospects, and constituents for organizational planning, direction, and strategy. Market research panels are an effective, low-cost solution for reaching a broad range of consumer and B2B target audiences for online research projects while promising reliable data quality.
While an online market research panel is not the only method to reach a group of people for online surveys, research buyers will likely achieve significantly improved outcomes over alternative methods of sampling and recruiting for data collection.
A panel will ensure you are getting speed, data quality, and cost-effectiveness for your research projects for the following principal reasons:
Quality B2B and consumer market research panel surveys start with knowledge and experience:   A market research panel or online panel is a research sampling resource representing an actual population.  Consumer panels classify and segment by targeting profile attributes like demographics (age, gender), geography, product usage, behaviors, and voter constituents. B2B panels classify by job title, industry, and other firmographics.
An online market research panel enables convenient sampling from a target population to determine the likely attitudes and behaviors of people which it represents. Using an online panel lets you sample your target audience and reach people using simple market research survey tools. Perform Quantitative data analysis with confidence with data collected from surveys completed by panel members or explore with focus groups; participant attitudes and behaviors more in-depth, using qualitative data analysis.
Save time and money when reaching survey respondents or focus group participants when conducting online research using a market research panel.  There are various alternative ways to survey people online, including sending invites to lists of email addresses, placing survey links on websites or social media sites, and sending mobile text messages with a survey link.  These can all be valid, low-cost ways to obtain responses, but they come at a cost. More Time. Less Feasibility.  Accuracy.
Methodologically it is essential to follow standards to achieve representation and reduce non-response bias. Ensuring everyone who qualifies also has the chance and does respond to any given survey opportunity.  It is crucial to have a holistic and inclusive master design. For your research project to succeed, the panel must operate in a way that meets the needs of researchers and participants together.
When you are considering the steps from panel recruitment to participant engagement to curate the highest quality panels, here is our process:
25M Global Participants
OvationMR B2B and consumer research panels are curated carefully. Panel members are recruited by invitation only to ensure they are diverse and representative.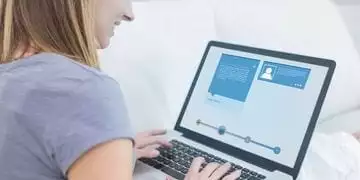 Registered, Validated, Profiled
Invited members are taken through a double opt-in process to join. Each panel member is identity validated, followed by profiling for future survey or research project qualification.
Active & Engaged
Validated members are provided the best online survey experience on a convenient device and appreciated for their effort with fair and relevant rewards like points or gift cards.
Feel Confident in the Results
Expect consistent online sampling results you see now will not change due to data quality is a great feeling. We've got you.
Global Brand Tracking
B2B and Consumer
Custom Research
How and when are market research panels used?
Survey research projects today examine a broad spectrum of subject areas of varying complexities.  Data collection for commercial research, social, and academic study covers needs ranging from diverse B2B Audiences & Topics to such as
Study Healthcare Matters with Physicians, Healthcare workers, and Patients
Improve Products & Services with B2B and Consumer Audiences by understanding awareness, attitude, and usage
Strategize and Plan Public & Social Policy issues among constituents about events affect them.
Even the simplest of market research studies require experience with sample planning and questionnaire screening design. In addition, market research panel companies must provide panels that offer recruitment balancing to a representative audience.
A market research company will leverage a Panel Management System to pre-recruit participants. Whether you're starting a market survey or planning to conduct an online focus group to connect with the target audience, it's crucial to organize and leverage your panel and an online survey to work together in the following way…
It is essential to re-screen for the online survey's qualifying responses as a best practice.
Updating participant profiles, particularly product usage and changing demographics, is essential to panel health and data quality.
It is equally essential to profile the panel membership for attributes to target their behaviors, preferences, ownership, other group identifiers, and demographics.
For each live survey, every respondent, whether pre-targeted or not, are taken through online survey screeners blindly for study qualification.
Who will typically need a market research panel?
Independent research practitioners
Global brands, and Media companies
Advertising and Marketing agencies
Academic institutions and College Students
Global market research companies
Small and Mid-Sized Companies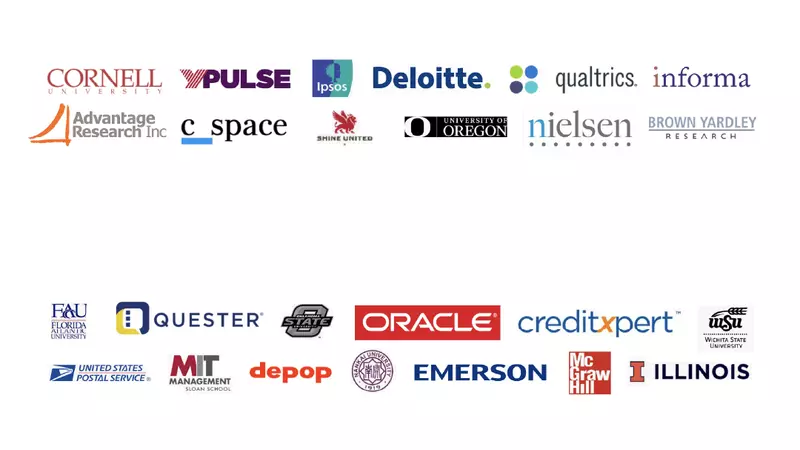 What are the benefits of using a market research panel?
Fast, Reliable Answers for Insightful Research online panels offer researchers, consultants, and other business decision-makers affordable, high-quality data.  Compared with other survey data collection techniques like phone surveys, face-2-face interviews, or mail surveys. Online panel surveys are the fastest and most efficient method to reach survey respondents.
Significantly Improved Data Management for consumer research panels and highly curated online B2B research panels to provide enriched data options:
Current Profile Data
Behavioral Data
Cohort Data
Supports a Wide Range of Research Methodologies when using modern and innovative online panel companies that blend technology and experience to deliver the highest quality industry research data solutions you can conduct…
Precise Sample Population Targeting with an online market research panel reach of over 25 million global participants, encompassing different audience types, all validated, profiled, and verified as real individuals who are invited to join. 
Around the Nation | Around the World
ONLINE SAMPLING
Geographic access for B2B research and consumer research panel audiences:
United States
Canada
Mexico
Costa Rica
Panama
Nicaragua
Argentina
Brazil
Chile
Columbia
France
Germany
Italy
Spain
United Kingdom
Switzerland
Greece
Netherlands 
Denmark
Finmark
Norway
Sweden
Czech Republic
Hungary
Poland
Romania
Russia
Slovakia
Turkey
Ukraine
China
India
Indonesia
Japan
Malaysia
Philippines
Singapore
South Korea
Thailand
Vietnam
Ethiopia
Ghana
Kenya
Nigeria
South Africa
How to find business-to-business target audiences online
How are OvationMR B2B market research panel solutions different?
B2B feasibility and expert project delivery thru a combination of highly curated global panel assets and focused customer service teams
Experience better results with in-depth and broad industry vertical knowledge intensely focused in B2B Research
Conduct any market survey and be confident when you are looking for online B2B audiences like:
Digital Marketers
Advertisers
Supply-Side Platform
Demand-Side Platform
Financial Decision Makers
Cross Industry
Cross Trade
HR Professionals
HR Generalists
HR Manager
Talent Acquisition Specialist
Compensation & Benefits Specialist
CHRO
IT Decision Makers
Developers
Technicians
Corporate Executives
Teachers
Institution/Type
Primary School Teacher - Public
Primary School Teacher - Private
Secondary School Teacher - Public
Secondary School Teacher - Private
Administration - Public
Administration - Private
Professors - University
Administration - University
Tradesman
Architects
Builders
Carpenters
Electricians
HVAC
Landscape Professionals
Plumbers
Structural Engineers
Frequently Asked Questions
What is a market research panel?
A market research panel offers convenient sampling for online surveys and focus groups from a target population to determine the likely attitudes and behaviors of people which it represents. Panel members are identified in advance and sent a prequalified panel invitation via email, social media, or other online application. When the panel member prospect is validated as a full member, they may begin to participate in research projects on topics concerning products and services or social and community issues. Survey respondents are compensated with a range of reward choices from cash to gifts cards. These are modest rewards designed to not influence the research but reward the panel member for being a responsible member of the panel community.
Are consumer market research panels different from B2B panels?
A consumer panel is primarily used for targeting respondents that meet the characteristics and specifications of research aimed at the non-business-related subject matter. Profiling information in a consumer panel is typically demographics, interests, and product usage. B2B or business-to-business panels instead focus on organizations and the titles (by industry sector) of business owners, licensed experts, and other trade professionals.
What are the advantages of an online market research panel?
Online panels offer researchers, consultants, and other business decision-makers affordable, high-quality data compared with other survey data collection techniques like telephone, face-2-face intercept, or mail surveys. In addition, online panel surveys are the fastest and most efficient method because of the precision targeting and the massive scale and speed of the internet.
Who uses market research panels?
More organizations are discovering the benefits of leveraging a market research panel provider for online surveys, focus groups, and recruiting online communities. From university students to news organizations and global brands to research agencies large and small, there are thousands of use-cases to consider a market research panel to achieve your research goals.
How many people need to answer my survey?
The answer to this question depends on what you are trying to do with the data, which means how accurate and precise the results need to be for the decision influenced by the data. For example, a simple poll of your Facebook friends asking them which outfit to wear to the reunion is probably good enough. However,  when forecasting 4th quarter sales based on the new ad campaign, you might use a more scientific random sampling approach.

Need help with your project?
We are ready to offer you:
A project estimate/proposal
39 Broadway, Suite 2010, New York, NY 10006 USA