About OvationMR
Our mission is to expand your ability to do the work you believe in and can stand behind… for your company, your community, and your cause
Ask an Expert | Get Quote
How you find success with one of the top online market research companies
OvationMR
IT'S A GREAT DAY FOR DISCOVERING WHY
We love what we do. Problem-solving – Data – Insights… It's in our DNA. Yes, some of the team came by our marketing research skills, quite honestly.  While others, like many of you reading this, fell into this industry remarkably on their way to somewhere else one day. Together in our partnership, we are tenacious and resourceful problem solvers who seek to improve outcomes.
Working together as a team for over ten years, we have built over 200 online panel sites & communities for some of the world's best-known brands and most prestigious market research companies. Our innovative technology and panelist validation and engagement methods are still used widely in the online research panel industry.
You will love what we do. In 2016, OvationMR was created to raise the bar in online sampling and so we could do what we love for you. We have built the most reliable, deep feasibility: Online B2B & Consumer research panels specifically for you.
For custom research or brand tracking studies, you can be confident OvationMR will out-perform any panel company DIY sample on every measure.
Remember:
You will be working with experienced industry pros who know Online Panel Technology & Sampling Methodology.
Be confident in your success because OvationMR has managed 1000s of projects and built over 200 online panels & communities.
"Market research insights & quality today are better than when we relied on any previous methodology, thanks to the digital economy, sampling technology, and science."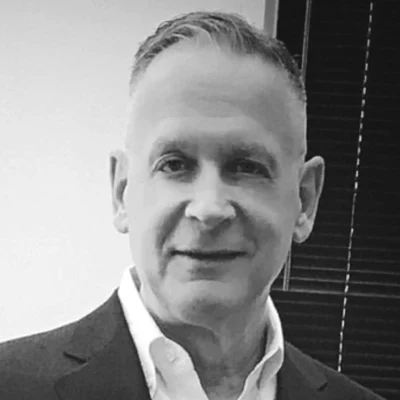 Jim Whaley
CEO
I am a technologist, writer, and entrepreneur – but I am a researcher first…
I started when I was in my early teens doing various research jobs in Atlanta to earn part-time summer money. We did every field job and every kind of sampling: Phone, door-to-door, convenience sampling from lists, intercepts.
After university, I went to work for IBM as a Systems Engineer to help customers implement business systems in the Finance, Insurance, and Manufacturing & Distribution sectors.
After two amazing years, I found my passion – Marketing Tech – to solve customer challenges in just about every industry category.  Using research methods and competitive intelligence to build growth accelerating solutions for clients, we broke new ground, segmenting and building customer profiles for targeted campaigns.
After six years at IBM, I had the opportunity to purchase the Burke Call Center, where I had worked earlier and started my 27-year career as a research industry entrepreneur.
I have built and sold two research firms, a couple of technology companies and provided consulting and mentorship for many established market research companies and new people in the industry.
I seriously love what I do in online research – at OvationMR – and for You – Our Customer.
"The insights industry is experiencing rapid change, OvationMR knowledge, leadership and people provide a beacon for decision makers looking for solutions to questions challenging organizations"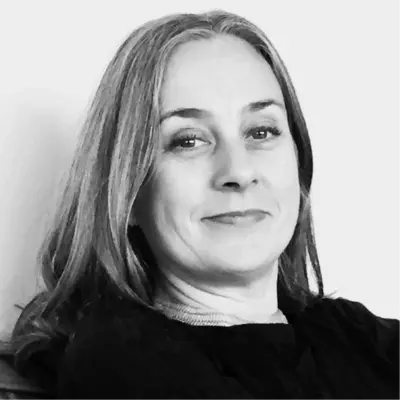 Michel Jones
Chief Financial Officer and People Officer
Coming up in the Victoria region of southern Australia was simple and hard and may define one's sensibilities as places often do…
After graduating from the University of Melbourne with a political science degree, I was off to the business world. I honed my skills as an HR specialist and management consultant at firms like PwC and IBM.
I leveraged my know-how into an advisory capacity and began consulting with organizations that needed to realign resources and needed both strategic and tactical plans to execute.
I have worked worldwide (APAC, Europe, India, Americas) globally, advising both large and small firms on business growth strategy and culture.
What I'm most proud of is my ability to help companies become both well run and more human, and at the same time by showing leaders, they are not competing forces.
What I am most excited about at OvationMR is we have a great research pedigree, and at the same time, we don't have the burden of institutional legacies.
Where market research companies are concerned, we can make things simple – not hard.  We can create innovative solutions with new technology and ideas.
All of which are driven by our greatest asset – Our People.
​​"I have always taken a 'We're in this together approach', which has led me to build strong relationships with my customers and the people I work with."
Desmond Davis
Director, Insight Solutions
Ever since I was a very young, I knew that I would be in a profession where I'd be helping people. It was just how it was in my family…
After graduating from Rowan University with a degree in Communications, I was introduced to sales. I worked for a radio conglomerate helping business owners build their brand and grow their businesses, showing them the value in advertising on the radio.
That experience led me to my next chapter. I worked for the Philadelphia 76ers on the Ticket Sales Team selling group outings and helping families enjoy quality time while experiencing the fast-paced game of basketball.
I recently joined OvationMR after working for a marketing platform where I helped companies engage their target audiences, increase brand recognition, and drive revenue.
Much like the team at OvationMR, helping clients reach their goals is my true passion and I look forward to presenting our online research survey audience solution to our B2B research clients as well as our for our many consumer sampling projects
I have always taken a "We're in this together approach", which has led me to build strong relationships with my customers and the people I work with.
​​"There is no greater reward than helping someone overcome a challenge and moving forward together. I pride myself in my work and service to others."
Alex Sutter
Director, Insights Solutions
.
I've always been a motivator with the ability to create strong relationships. Communication along with a strong work ethic is needed to be successful 
Experienced business development professional, with a demonstrated history of excelling and training in the sales and marketing industry. I thoroughly enjoy helping to provide and implement solutions to a challenge. There is no greater reward than helping someone overcome a challenge and moving forward together. I pride myself in my work and service to others.
​​"

I was taught the value of hard work at a very early age. As soon as I




came across Market Research, I knew I found a hidden gem…

."
Tyler Maher
Account Research Manager
I come from a meat and potatoes household where if you wanted something,
you had to go out and work for it.
Laboring at a young age influenced me to
work with my brain rather than my body as soon as I possibly could.
After graduating from Dominican College with a degree in Mathematics and
played Division 2 men's lacrosse in the CACC, received an academic
scholarship for 4 years and as a member of alpha lambda delta honors society, I
found me in the top restaurant in my area, but still not in the industry I
was striving for. I decided to take a major risk and quit to hit the job market
in order to pursue something bigger.
I've always envisioned myself using my mathematical skillset to help people.
Starting at OvationMR as an intern for an analytical position, I quickly picked
up a passion for operations and management.
OvationMR has given me the opportunity to join the field that we all enjoy
and bring my passion to work every day. Our small team allows me to learn
directly from some of the greats in the industry.
"If you're going to build something, build it once the right way. 5 minutes
saved on Monday could cost you 5 hours on Tuesday."
​​"Our team is enthusiastic about embracing the change and working with a solid commitment to exceeding customer expectations."
Suneeth Nair
Research Manager
I'm from a small city, Trivandrum- Where people do lots of research before buying anything. That has influenced me to become a Market Researcher.
I joined a Marketing Research Company Paradigmsample in 2011, after graduating MBA in Information technology from Bharathiar University. I started my career as a Panel manager. However, I loved to learn different tools and became an expert in Kinesis survey programming. 2012 to 2014, I was the single survey programmer for Paradigmsample.
My operations manager identified that I have good management skills. He helped me change my career to a successful project manager and has over nine years of experience in research and operations in different sectors. Managing multi-country projects and vendor management are the fundamental areas I specialized in, and  I'm enjoying each time I helped a customer succeed in their business with our research.
At the end of 2020, I joined OvationMR. I am pleased to work here as we have a great team and technology experts to coordinate the best path to success for every OvationMR client.
​​"I made the decision I wanted to work with data and research that more directly affects ordinary people and everyday life in their community globally"
Emma Jones
Associate Research Manager
My story starts in Melbourne which is the cultural center of Australia growing up I was exposed to music and arts and sport.
In high school, I adored sciences. However, my research exposure occurred mainly in university, where I graduated with a master's degree in Psychology from the research-heavy University of York in the UK.
I majored in and performed research in complex cognitive processing, looking at relationships between different visual attention systems. From this, I have developed a love of research, the processes within it, and what data can tell us about real life.
Wanting to work with data and research that more directly affects ordinary people and everyday life, I am excited to have embarked on a career in market research – fortunate enough to begin it at OvationMR!
I am looking forward to facilitating meaning from raw data, and to helping people and companies, in turn, help others.