How a Market Analysis Guides Your Market Research
Use a Market Analysis to Develop Your Business Insights Program
Ask an Expert | Get Quote
Introduction to Market Analysis
To reach potential customers effectively, it's important that your idea or brand stands out or resonates with each market segment. Segments made up of similar customers who often have unique but shared problems and priorities to address relative to your products and services.
It would help if you had a way to address those needs with your products and services and communicate with customers in a way that reaches through the noise and speaks to them personally.
It's important to establish a solid business plan that defines:
 Market size and user needs
How to attract potential customers
How to gain and maintain a competitive advantage
This means it's essential to conduct a thorough market analysis.
What is a market analysis?
A market analysis is a lifestyle, technical, financial, and corporate exploration that basically describes the world around us as it pertains to a particular business venture.
The target market analysis section of a business plan plays a critical role in determining a particular business venture's viability. It is an industry-specific and often subjective measure of market size, value, and competitive analysis. A thorough market analysis should also examine market trends and expectations. It is created using data, comparisons, opinions, and customizations to get a live view of a market landscape.
How to write a comprehensive market analysis
Depending on who you ask, a market analysis might include a varying number of components. In general, however, five core components are standard across all good market analyses.
Industry overview
This research analysis describes the state of the industry that the business operates in. This section should include relevant metrics such as size, life cycle, and trends. 
Target market research
In this section, it is important to identify who the most likely customers are. Market research involves many steps identifying the market need to market sizing to forecasting market growth. Here are examples of typical components of a market research section:
Qualitative research: helps determine the core attitudes and usage drivers that consumers have about a new product or service and how they distinguish between products through interviews or a focus group; usually performed first to help frame the key focus areas of the quantitative data analysis.
Quantitative research: Using information from primary research helps determine what would be ideal offerings for customers; conducted using large numbers of people and hundreds of surveys to obtain sample data representative of a larger population. 
Buyer persona: a representation or market segmentation of a typical customer; should include demographics such as age and income and their other interests.
Competitive analysis
There is bound to be competition in virtually every market. This section reveals the competitive landscape and identifies direct and indirect competitors—those who offer similar or alternative products—and looks to identify their strengths and weaknesses, ultimately showing areas of opportunity. This section should also identify any entry barriers, such as the business/market location or the cost of entering the market.
Projections
The market analysis section focuses on market dynamics such as drivers, restraining factors, opportunities, and threats that affect their performance. This section lays out where offerings will fall in terms of price point and perceived quality, customer behavior, growth rate, and anticipated market share. While many new entrepreneurs make the mistake of assuming that a small fraction of a large market can be easily captured, it's important to outline how that business will be earned.
SWOT analysis
This is likely the most significant stage in the market research process and a critical component in competitive analysis and marketing analysis. Completing a swot analysis will inform your overall strategy and help identify the key success factors that will fuel your market growth and profitability. 
Strengths
Staff
Customer Base
Products/Services
Financial Resources
Market Position
Profitable
Growing
Weaknesses
Staff
Market Position
Diverse Customer Base
Profit Margins Too Low
Competitive Vulnerability
Financial Resources
Sales Channel
Opportunities
– Funding
– Sales
– Product/Services
New Complimentary Market
Market poised for Growth
Competition Weaknesses
Threats
Economy
Falling Sales
New Technology
Lack of Financial Resources
Increased Competition
Lose of Key Staff
Decreased Profits
Cash Flow
How
to do a market analysis for a large business
Besides conducting market analysis, it is also vital for business owners to develop a marketing strategy to inform all customer communication elements along the value chain. 
In this research phase, consumer segments are created, focusing on customer/client requirements and expectations. This area is important, as in the case of the existence of a direct competitor. Conducting direct competitor research requires reading the competitor's threats and opportunities to understand potential client behavior regarding their competitors. 
Another important aspect of segmentation is converting from shopping to business. Segmenting has to be done sequentially to understand trends and opportunities. Also, research should understand the capability of the price in comparison to market share. 
When conducting a marketing analysis with the right kind of research, you can derive "market potential" and define your target market.
Industry analysis is undertaken to analyze potential opportunities in your specific market. It also includes a clinical example and tests of the possible effects of new products and services on the target market.
Including competitive analysis focused on segmentation will help analyze a competitor's segments and those areas that require further investigation.
Secondary research
The secondary research includes historical, current, and previous social and market data. Secondary research also applies to indirect competitors and adaptive competitors in government.
Determining your target market for a market analysis
This section focuses on the process of identifying target customers. Understanding your target customer is important before starting any new business because it allows you to develop your marketing strategy further.
Determining a target market often entails segmentation based on subcategories such as demographics, behavior, geography, and psychographics. Segmentation, then, is the process of splitting up a market into groups that are most likely to be interested in what a company has to offer. 
Exactly how to segment the market or audience depends heavily on the product being offered. A particular brand of athletic shoes, for example, might be the best fit for men or women who regularly do a particular type of activity and who earn a certain level of income. These are assumptions made based on the product, which is confirmed and refined through target market research. Being more specific allows marketers to create more targeted messaging, increasing the likelihood of sales.
Building a forecast model for a market analysis
The sales forecast is an integral part of the market analysis process. It draws on an understanding of the sales present in the market and any customers that might already be looking to purchase a product. 
Some of the essential components of forecasting during market analysis are:
Estimating labor and production costs

Inventorying the features and benefits of a product

Analyzing distribution channel costs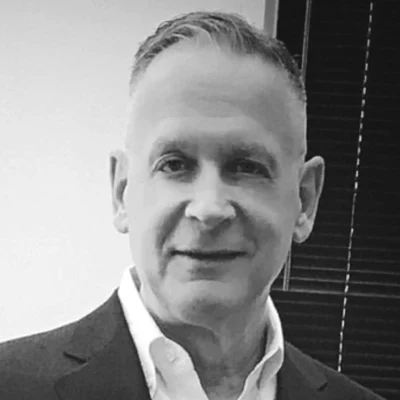 Jim Whaley
Author
Jim Whaley is a business leader, market research expert, and writer. He posts frequently on The Standard Ovation and other industry blogs.
OvationMR is a global provider of first-party data for those seeking solutions that require information for informed business decisions.
OvationMR is a leader in delivering insights and reliable results across a variety of industry sectors around the globe consistently for market research professionals and management consultants.

Need help with your project?
We are ready to offer you:
A project estimate/proposal
39 Broadway, Suite 2010, New York, NY 10006 USA