How to Make the Most of Market Segmentation Research
Market segmentation may uncover new options or groups of people your company has not yet targeted but may present attractive opportunities
Ask an Expert | Get Quote
Leveraging generative AI in qualitative research can have a number of benefits. Discover how artificial intelligence can help the world of market research....
read more
Introduction
Market segmentation is a mainstream marketing method for businesses of all sizes and industries. By dividing the broad market into smaller, more focused pieces, companies can concentrate on their audience and more effectively cater to them. Whether the segmentation base is demographics, firmographics, geographic location, attitudes, or behaviors, companies can tailor products and services to their audience's wants and needs. Additionally, market segmentation may uncover other areas or groups of people your company has not yet targeted but may present attractive opportunities.
Market segmentation research usually entails an extensive qualitative and quantitative research effort to explore all market areas and identify priority segments. Understandably, after that kind of investment, businesses expected their segmentations to last for some time.
However, times have changed quite radically in the last three years. Consumers' behaviors in all areas have changed, impacting the effectiveness of market segmentations completed before 2020. Shopping behavior, cooking and dining out behavior, entertainment options, travel behavior, and even work and commuting behaviors have shifted dramatically, to name a few. Additionally, uncertain political and economic trends are also impacting consumer behavior.
 Additionally, businesses are dealing with a veritable avalanche of consumer data. Social media and other web-based communications and resources provide a never-ending and continually growing stream of information. Staying on top of analyzing this data to yield the valuable consumer insights it holds is an ongoing struggle.
Things to consider before designing successful market segmentation
As a result, many companies are reevaluating their market segmentation to ensure they are still relevant, that the key metrics are still the most important ones, and that segment size has not changed dramatically. It is important not to assume your current segmentation is outdated but to consider it a baseline. It might be helpful to repeat the segmentation using the same methodology (assuming resources are available) to see what's changed and validate your strategic focus and spending. This will also help you critically evaluate how you want and need to proceed in the future. Do you still want to follow your priority segment? Or is there a different segment that should be more prominent?
If a new segmentation is needed, you should approach it differently to get the most out of the effort. Here are things to consider – before you design your research methodology:
Throw a broad information net. Don't get stuck relying on the information you've historically used. Review your company strategy and 5-year plans. Go beyond demographics and behaviors. Work with all the relevant data your company has to develop the broadest understanding of your current consumers. While social media and other web-based data can be formidable, many tools can be used to facilitate this analysis. AI-generated Text Analysis tools can turn days of review and coding into hours.
Throw a broad communications net. Segmentations today are used by many business functions outside of Marketing. Bring together all departments using the current segmentation and learn about their recent experience. Bring together all of the potential segmentation users to discover what they know about the current marketplace and what they would need in a new segmentation.
Use qualitative research. You will want to conduct a qualitative research phase to discover consumers' values, fears, aspirations, and expectations and how those factors influence purchase decisions. Qualitative research – conducted by experienced professionals – can help you take a fresh look at your consumers without injecting any bias into the results.
Plan connections. Once you have a good sense of the information your company has, how it is currently used, and how your company could use it better in the future, plan your segmentation to collaborate with the other information sources in use.  This will facilitate future analysis by making combining data sets easier.
Plan for activation. A successful segmentation will drive business decisions throughout your organization. But only if people know about it and use it. So, before your segmentation is finished, think about how the insights relate to each department and how best to deliver them to the different teams. Plan workshops to educate employees on the segmentation's importance to the organization and their specific department. Create and promote personas to illustrate the segmentation's relevance. Don't stop after introducing the segmentation; keep in touch with users to see how the segments are being used and what the benefits are.
Conduct an annual segmentation audit. The one thing we know will not change is that the world will continue to change. Make the most of your new segmentation by keeping it current. An annual segmentation audit will help you keep tabs on what's changing in your marketplace and how it might impact your marketing strategy.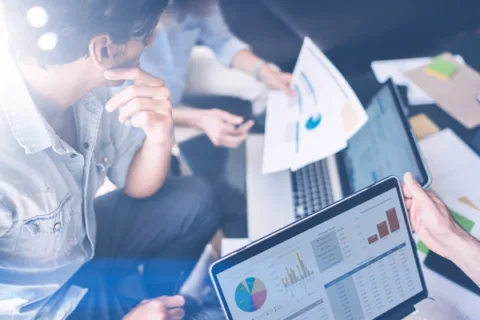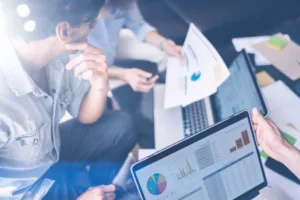 Wrapping Up
Segmentation is a big effort for organizations to undertake, so it makes sense to maximize the usefulness of the results. By viewing segmentation as the strategic tool it is, you can ensure that your segmentation drives decision-making and optimizes business success.
Whether you are redoing your current segmentation or interested in creating your company's first segmentation
It's a great day for more impactful segmentations!
Planning Successful Market Segmentations
Jim Whaley
Author
Jim Whaley is a business leader, market research expert, and writer. He posts frequently on The Standard Ovation and other industry blogs.
OvationMR is a global provider of first-party data for those seeking solutions that require information for informed business decisions.
OvationMR is a leader in delivering insights and reliable results across a variety of industry sectors around the globe consistently for market research professionals and management consultants.

Need help with new insights?
We are ready to offer you:
A project estimate/proposal
39 Broadway, Suite 2010, New York, NY 10006 USA