5 Reasons to Hire a Market Research Expert
Market Research Experts help design and execute your online research
Ask an Expert | Get Quote
Articles you might also like…
Leveraging generative AI in qualitative research can have a number of benefits. Discover how artificial intelligence can help the world of market research....
read more
Incidence rate in market research is a powerful tool, shedding light on the feasibility, costs, and approaches of a project Inside this Article......
read more
Why market research requires both knowledge and experience?
In these days of do-it-yourself-everything, it can be tempting to dash off a quick email questionnaire or SurveyMonkey poll and hope for the best. However, when considering brand tracking studies or custom research, working with a proven Market Research Expert can ensure reliable outcomes and actionable insights.
Because there are hundreds of tools on the market to help you collect insights from social media, an advertising campaign, and website conversion metrics, choosing and integrating the data with your brand tracking data or customer segments requires experience to calibrate appropriately.
Understanding what to focus on and what to avoid is the product of experience working with many marketers in various segments over time, helping them measure and achieve brand growth.
1. How do you design a market research study to meet your objective?
Market research professional services firms can help you better define and articulate your particular problem and related goals.  As well as recommend and execute the best methodology to obtain the insights you are seeking. Typically, you'll find that one of the following six primary or secondary methods will fit your particular situation best:
Secondary Market Research or desk market research refers to collecting data from various sources like industry reports, databases, and libraries. The data collected by researchers provides an overarching overview of a general market or industrial landscape. Although the internet is full of statistics and data, seemingly free, collecting the correct existing data can be challenging. For example, census data appears straightforward, but an expert will consider error rates, nuisances in category definitions, and handling "unclassified" responses.
Online Surveys. You may consider conducting a survey if you want to measure something quantitatively and have a large sample. These are useful for brand tracking to collect critical metrics like brand awareness and loyalty. Online surveys are also ideal for concept testing and market segmentation studies. An expert can help you select the correct type of survey and target audience and advise on the sample size needed while informing you on the time and resources required to conduct a meaningful survey.
Focus Groups. Qualitative research like online focus groups, discussion boards, or chat forums typically involves fewer people bouncing ideas or answers to questions off one another. They work well for qualitative research, sometimes helping to set the stage for a more extensive survey later or as a follow-up to issues on a prior quantitative survey. Focus groups allow you to gather data in real-time while building a connection between the researchers and the participants.
Interviews. Like focus groups, interviews are one-on-one opportunities to explore a subject in more depth. Also, like focus groups, interviews are comprised of unstructured, open-ended questions. Typically, they last for about an hour and are recorded (with the consent of the participants) for analyzing research results. They work well for generating brand perceptions, strengths and weaknesses, and collecting product ideas or reactions. However, they will not provide quantitative information.
Experiments or Trials. Typically, this methodology involves testing one or more factors in a controlled situation. Consider concept testing at early product development stages or discrete choice modeling when focusing on a product feature set in the marketplace. Another example would be a company that could test two pop-up windows on the same landing page to see which generates more email registrations.
Observation. Sometimes, you may want to have third-party observers watch individuals as they try your product, move through your store, or browse your website. Collecting empirical data by recording and analyzing this information can reveal different results than self-reported data. With observation, the researcher observes their subjects in a natural or controlled environment, depending on their needs. The researcher observes the subject from a distance while taking notes and then analyzes them later to draw inferences.
2. Asking survey questions in the right way
Whether you conduct an online survey for brand tracking or ad-hoc research, a set of focus groups, or trials, you'll need to develop an effective questionnaire design. A Market Research Expert can help you ask the right questions in the right way and in the best order.
Regardless of methodology, you'll have a limited time to collect your data, so you'll want to ensure every question counts.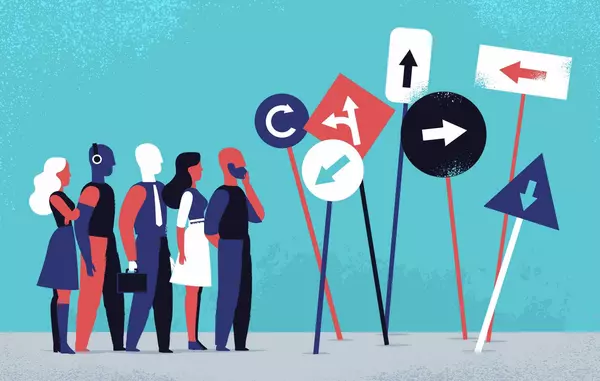 An expert can help you determine how much your questionnaire should focus on collecting exploratory information and how many questions should focus on testing a particular hypothesis.
Exploratory questions work well in focus groups, interviews, and perhaps as open-ended survey questions. Formal and standardized questions should be presented to the participants, with the data organized to be statistically analyzed. In this case, it's essential to consider the wording and the order of the questions. Provide complete definitions and explanations where needed.
You want to ensure that each respondent interprets the question in essentially the same way so that the aggregate results provide an accurate reflection of the answer.
3. How to define your market research sample audience
Once you know what questions you want to ask, the next step is defining your sample. This can be tricky in market research because you'll need a representative sample that accurately reflects your target population to make your findings useful.
An expert can help you refine your selection method, sample structure, and direction for analyzing and interpreting your findings. Sample designs can vary widely from simple to complex, depending on the level of precision you require based on your overall research goals. The more precision you need, the more complex the sampling becomes.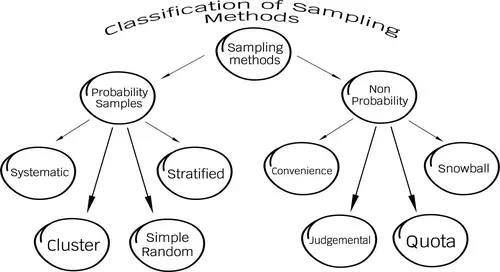 Also, a Market Research Expert can help you decide if you require a proportionally representative sample or a disproportionate sample to collect enough data from smaller segments. Many sample frames are designed to protect against sampling bias or other research targeting and fielding errors.
Each type of sampling strategy carries with it advantages and disadvantages. For example, cluster sampling is quick and easy but could be expensive if a cluster is large and generates a higher number of sampling errors. On the other hand, judgment sampling might work well for case studies and examples but would be biased.
Systematic sampling would be more accurate but could be quite expensive if sample members are not conveniently located.
4. What to know about compiling your data
After you've completed your market research data collection, the real analytical work begins. It's essential to understand how to edit, clean, and weigh your data in a way that will provide useful information to your organization. It's time to make smarter business decisions by convert all those numbers and answers into actionable insights.
By relying on a Market Research Expert, you'll know that the post-research steps were completed accurately and in a way that will generate reliable results. You are probably keenly aware there is a product available, if not dozens, for each of the following steps, which you should still rely on an expert to perform…
Transcribe open-ended questions
Adjust statistical scales
Select an analysis strategy
It's important to go through all the submitted data and eliminate incomplete or invalid questionnaires. These may include ones where individuals failed to follow instructions, did not complete all the questions, submitted the answers after a deadline, or did not meet respondent qualifications.
Experts will go through the surveys and make any necessary edits or flags to answers that are difficult to read, inconsistent, or unclear. Done with meticulous care and methodological rigor, the respondent's answer original form is always preserved
If the questions are not already coded, an expert will go through and assign alpha or numeric codes so that you can generate reports correctly.
If general comments or open-ended questions are included, those need to be transcribed so the research team can analyze the results.
In some cases, for
Likert scales
and other interval/ordinal scales, you may need to weight or transform data or normalize the scales so they are measured on a consistent scale. Particularly when migrating or merging tracking data.
Several data analysis strategies are available and were probably selected during the design phase. However, at this point, final considerations should be taken into account and details settled.
5. Analysis and Reporting: What you should expect from a Market Research Expert…
This final stage of market research serves as the bridge between all those questions, numbers, statistics, and the critical business decisions you make as a result. Without this final step that brings out your research's key insights and how those insights will help you reach your initial goals, you have nothing.
A Market Research Expert will help you pull out relevant conclusions from your research and organize it to be compelling and convincing. This will ensure you deliver the right message to your management team and key stakeholders.
The final market research report should have an easy-to-reference table of contents to find specific information quickly and an executive summary that highlights the most important overarching themes.
For those who want the nitty-gritty details, you should provide the company's background, target audience information, objectives, and company goals. If you have a qualitative section in your research, summarize these results first, focusing on what questions were answered through the research and related conclusions and necessary actions.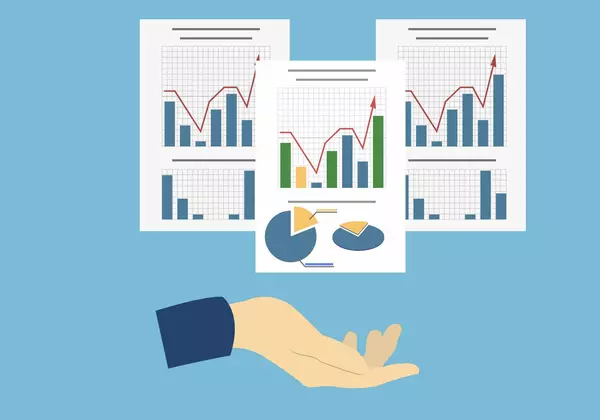 Move onto the details of any quantitative research and the quantitative data analysis findings, how they were conducted, and the results and conclusions found.
Conclusion
Market research can be a powerful tool in helping any business launch itself,  introduce new products or services to the marketplace, or track brand health metrics.
However, the time and investment can be significant. It's wise to work with an insights professional who can bring a level of experience to the table to ensure reliable results that can be used to accomplish your overall business and insights goals.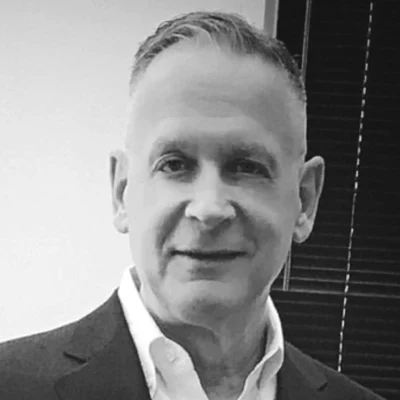 Jim Whaley
Author
Jim Whaley is a business leader, market research expert, and writer. He posts frequently on The Standard Ovation and other industry blogs.
OvationMR is a global provider of first-party data for those seeking solutions that require information for informed business decisions.
OvationMR is a leader in delivering insights and reliable results across a variety of industry sectors around the globe consistently for market research professionals and management consultants.

Need help with your project?
We are ready to offer you:
A project estimate/proposal
39 Broadway, Suite 2010, New York, NY 10006 USA