Beyond Mobile-Optimization: Mobile-First Survey Design Tips
Mobile-first surveys will improve representation across target audiences because mobile device penetration and use are increasing
Ask an Expert | Get Quote
Learn why a foundational component of surveys is demographic questions, which enable you to understand the nature and characteristics of your respondents...
read more
Introduction
We live our lives online, and increasingly that means via mobile phones. According to TechCrunch, mobile phone web traffic exceeded desktop traffic first in 2016 and has never decreased. Currently, 85% of American use a smartphone, and that number is growing. Globally, the US leads the world in smartphone penetration, but other countries are catching up quickly, led by China and India. Online surveys account for about 90% of all survey methodologies, making them the dominant method by far.
So, it is no surprise that the percentage of online surveys completed via mobile phones is, on average, 30%, with some estimates as high as 40%. And, of course, the percentage of surveys completed on smartphones is increasing along with the growth in smartphone penetration.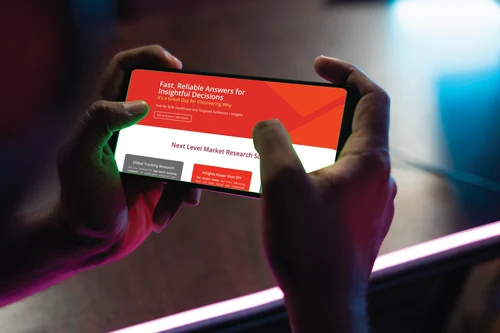 The market research industry is also struggling with critical sampling challenges, including getting more people to participate in panels and take surveys, increasing respondent engagement in surveys, and giving respondents a positive experience. Additionally, we all seem to live by the demand for better, faster, cheaper research. So putting these trends together with the increasing use of mobile phones as the respondents' platform of choice, mobile-first design is our new mandate.
What is Mobile First?
Mobile optimized and mobile first survey designs are similar concepts but differ in their approach. Mobile-optimized design is built for larger screens (e.g. desktop monitors) and reformats itself for mobile users to deliver a better user experience. In contrast, mobile-first design is a philosophy that prioritizes designing for mobile devices first, before designing for desktops or other devices. In other words, mobile-first design starts with the mobile experience and expands to larger screens. In contrast, mobile-optimized design begins with a desktop experience and adapts it to mobile devices. Mobile-first design ensures that the mobile survey experience is adequate rather than an inferior version of the desktop experience.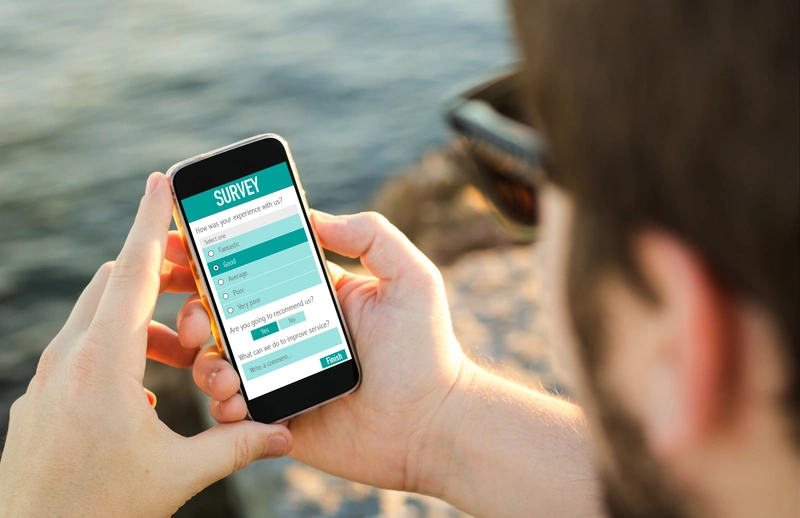 Tips for Designing Mobile-First Surveys
Drop-out rates for mobile surveys generally tend to be higher than those of laptops or desktops, as participants are more likely to disengage with a survey if it isn't compatible with their devices. Additionally, they are also unlikely to restart the survey on another device. Therefore, a well-designed survey will give optimal results. As you prepare to design a mobile-first survey, there are three areas to consider: the questions, the images, and the software platform. Here are tips for each:
Mobile First Survey Questions
Questions must be short, clear, and easy to read and understand. Simple language will increase response rates and encourage feedback of a higher quality.
A survey should take no longer than 10 minutes for a participant to complete (unless the incentives are exceptionally high). Shorter surveys at greater frequency will produce more insightful feedback more quickly. Additionally, more frequent surveys allow us, as market researchers, to be agile and adapt.
Ask single-choice or multiple-choice rather than complex grid questions to minimize effort and thus increase engagement.
Use clickable answer formats rather than drop-downs and sliders to reduce the required time per question.
Avoid open-end questions that require typed answers. In addition to taking more time, it can be difficult for the participant to think of a response to quickly and easily enter on a mobile device.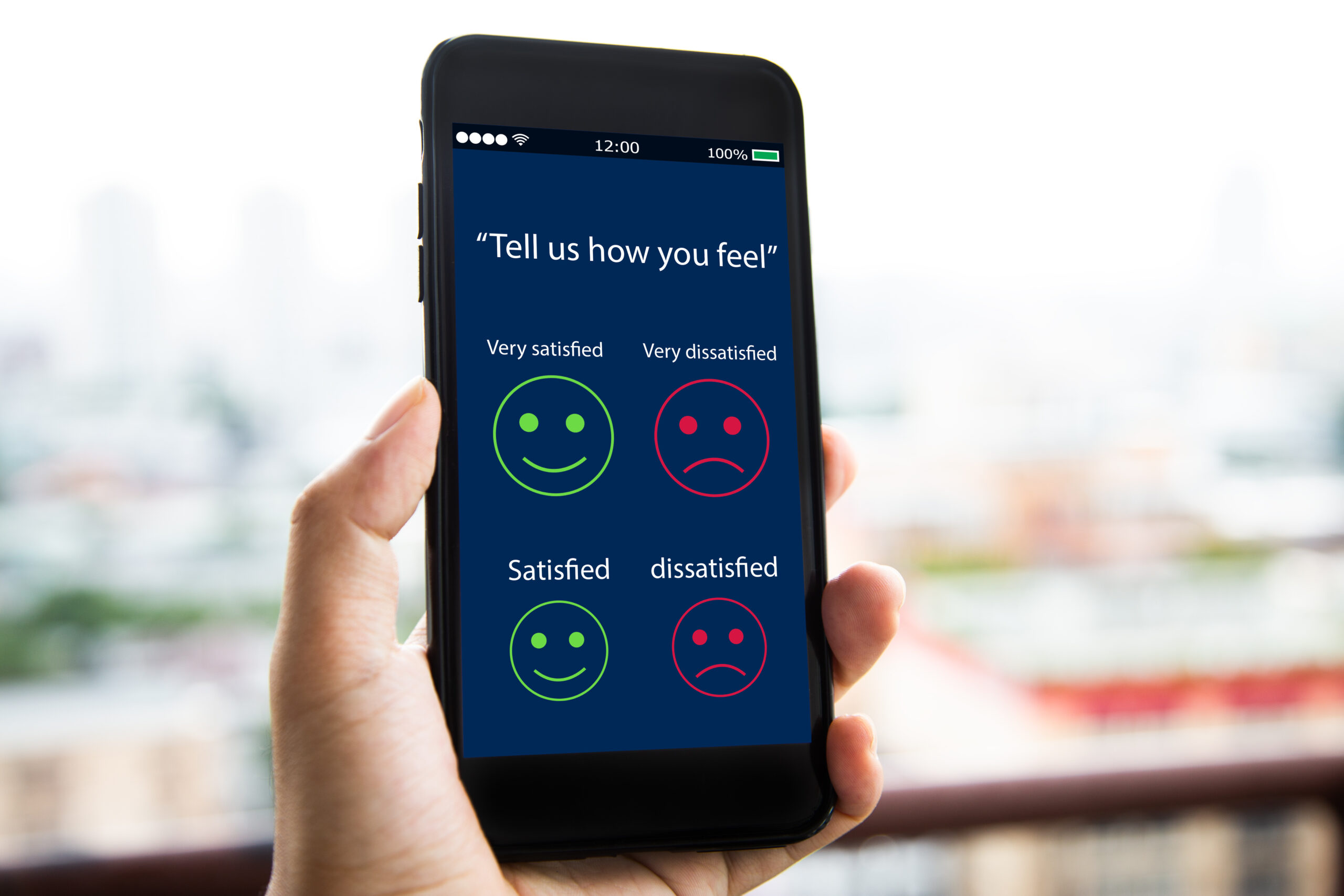 Mobile First Survey Visuals
Ensure your survey looks enticing but avoid large images, files, or video content that require any degree of data to view. 4G access is still limited in many areas, and rapidly accessible content will increase response rates.
Minimize the number of image and video feedback upload requests made by participants throughout the survey to those necessary to your research objectives and eliminate the "nice to know."
Ensure that any visuals you use (e.g., emojis) are universally understood. This is key in terms of insight accuracy and participant experience.
Mobile devices allow for a seamless change in orientation, so the survey must be compatible with portrait and landscape views.
Embed the media necessary for survey completion within the survey itself and avoid pop-ups or click-through options to new windows. The fewer screens needed to complete a survey, the greater the response.
Mobile-First Survey Software
Check that your survey platform allows for the dedicated programming of mobile-first surveys with a mobile-optimized survey tool.
Ensure your mobile survey tool is compatible with ALL mobile operating systems: Android, Windows phone, Apple iOS, etc.
Different screen layouts can influence participant responses, so ensure the interface is identical across all types of devices.
The survey should be instantly and easily accessed via a click-through on a website, email, a QR code, or smartwatch alerts.
Survey question answer submission should also be via finger click and not require additional scrolling effort. Limit horizontal scrolling to reduce bias to answers on the left-hand side of the screen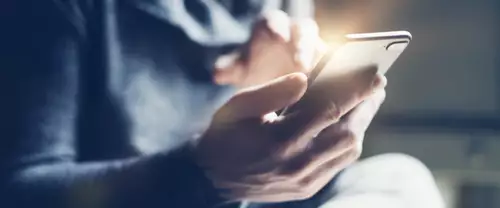 Summary
Mobile first survey design allows researchers to interact with participants in a comfortable way that fits their lives. Mobile-first surveys will improve representation across target audiences because mobile device penetration and use are increasing. Of course, the specific objectives of the research and target audience definition should drive the decision to use mobile first survey design. But mobile-first design principles also improve surveys taken on PCs, so there is little reason not to explore this approach to survey design.
Looking to Optimize Your Surveys for Mobile First?
Let OvationMR help you discover how to make your surveys click
Jenn Whaley
Author
Jenn Whaley is Chief Commercial Officer at OvationMR, where she heads up revenue growth and marketing. She posts regularly on The Standard Ovation.
OvationMR is a global provider of first-party data for those seeking solutions that require information for informed business decisions.
OvationMR is a leader in delivering insights and reliable results across a variety of industry sectors around the globe consistently for market research professionals and management consultants.

Need help with new insights?
We are ready to offer you:
A project estimate/proposal
39 Broadway, Suite 2010, New York, NY 10006 USA