6 Ways to Improve Customer-Brand Values Alignment
A brand that achieves alignment with customer expectations can expand market share, reach new audiences, and retain and delight existing customers
Ask an Expert | Get Quote
Leveraging generative AI in qualitative research can have a number of benefits. Discover how artificial intelligence can help the world of market research....
read more
Introduction
Today, customers want to invest in businesses with values aligned with their own, and this is especially true of Gen Z customers. The 2021 Edelman Trust Barometer found that 86% of respondents expect business leaders to put people before profits, take a stand, and do something to help resolve health, economic, community, and societal issues.
And they are willing to put their money where their mouths are. In a recent Harris Poll, 82% of consumers said they want a brand's values to align with theirs. Further, they are willing to act when the brand's values diverge: three-quarters of shoppers in this survey said they had parted ways with a brand over conflicting values.
Therefore, if your target audience values environmental sustainability, you had better demonstrate your commitment to that in your brand values and business policies. And this commitment must go further than your mission and vision, and customers will quickly ascertain that your outward appearance does match your daily operations.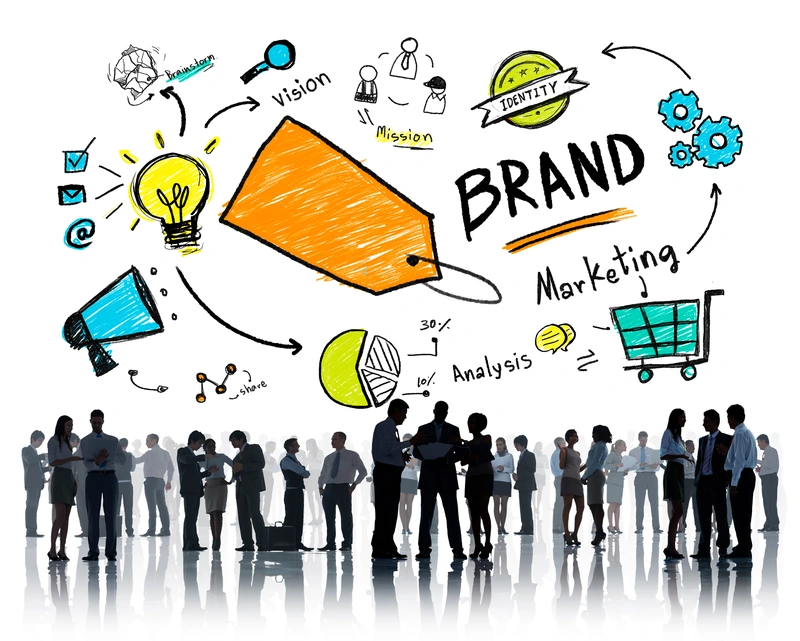 Steps to start aligning brand and customer values
Given that online shoppers make purchase decisions rapidly (some say in 10 seconds or less), you must guarantee that your values speak authentically to consumers. The situation is made worse by the fact that our economy is always changing and shifting. You must continually monitor your customers' values, perceptions of your values, your competitors' behavior, and the overall market to make sure there are no sudden shifts, and, if there are, to react quickly to them.
So, market research is an important tool for businesses to use to learn about brand values and keep track of them. Successful companies use six research strategies to align their brands with customers' values.
1. Understand Customer Values
Companies that get to know their customers and study their perception of the company gain valuable insight into their values and expectations. With insight into what customers expect and how they interact with their offerings, companies can stay competitive, differentiating themselves in the market and cultivating loyal customers who trust the company. Customer values play a part in what brought the customer to the offering, their purchasing motivations, and what they think the company can do better for them. Companies can assess customer expectations through qualitative and quantitative research. Additionally, analyzing customer feedback and satisfaction levels and thoroughly examining the current competitive landscape will help them understand their position in the market and how to strengthen the alignment of their brand alignment with customer values.
2. Study Customer Segments and Journeys
With the past decade's explosion of digital technology, customers can more easily research offerings, compare multiple businesses, and seek out the best prices. As a result, companies have used market research to find out how people came to buy their products. Marketers who study the segments of customers that seek their product and the buying journey they experience can shape the customer's purchasing path to better address their values instead of passively observing and reacting to their activity. Understanding your customer's purchase journey can explain when, where, and how to engage with your consumers. The purchase journey also shows how to make more targeted products, tailor messages and offers to each customer, and improve the customer experience.
3. Analyze How Brand Perception Changes Over Time
Brand research studies often take too much time and money to set up and run, so companies miss out on valuable information about how their actions affect their bottom line, for better or worse. Analyzing social media and online product reviews with a full-fledged brand research program provides inexpensive and real-time data on brand perception. Market research and social media analysis also help each other and can be turned into a reference tool to track how people feel about a brand over time (brand perception).
4. Survey Lost Customers and Competitors' Customers
Certain businesses, such as wireless carriers, insurance companies, gyms, and online streaming services, may see substantial customer churn each month. Companies often look to replace lost customers with new ones rather than trying to win back lost customers. However, customers who have abandoned the company have demonstrated a need for the service and familiarity with the company. Studying lost customers' values and purchase history can be a goldmine of insight into customer values. Successful companies survey lost customers to understand how they used the product before canceling, why they canceled, how they respond to win-back offers, and what purchases they make in place of the original choice. Whether they win back lost customers or not, these companies use the insights gained to adjust their offerings for current customers.
5. Benchmark Themselves Against Competitors
Gaining an accurate sense of how well one's company performs against similar businesses is vital for companies to align their brand with customer values. Understanding why customers choose competitor brands and how competitors differentiate themselves in the market can clarify the strengths and weaknesses of a company, the improvements it needs to make, and how it can stand out in the crowd. By understanding consumers' perceptions of competitors' brand values and comparing key data points like revenue, order volume, or cost of goods, companies can develop actionable plans to drive business success.
6. Scan for Potential Market Disruptors
In the past few years, many industries have been affected by the evolution of technology: taxi drivers were challenged as Uber and Lyft took over car service, restaurants and grocery stores compete with food delivery services, and hotels compete with AirBnB and VRBO. Marketers must be proactive in recognizing and anticipating market disrupters. By identifying early on how new advancements may disrupt their businesses' performance and how these new offerings mesh with customer values, marketers can adjust their strategies, offerings, and communication styles to stay relevant and competitive.
Wrapping Up
A brand that achieves alignment with customer expectations can expand market share, reach new audiences, and retain and delight existing customers. But if your brand is misaligned with these expectations… Customer satisfaction can plummet due to mistrust of your brand, confusion over your company's offerings, or doubt that your company can meet their needs better than a competitor. By developing an effective market research strategy, you can adjust brand values to succeed.
Jim Whaley
Author
Jim Whaley is a business leader, market research expert, and writer. He posts frequently on The Standard Ovation and other industry blogs.
OvationMR is a global provider of first-party data for those seeking solutions that require information for informed business decisions.
OvationMR is a leader in delivering insights and reliable results across a variety of industry sectors around the globe consistently for market research professionals and management consultants.

Need help with new insights?
We are ready to offer you:
A project estimate/proposal
39 Broadway, Suite 2010, New York, NY 10006 USA