9 Questions to Build a Strong Marketing Strategy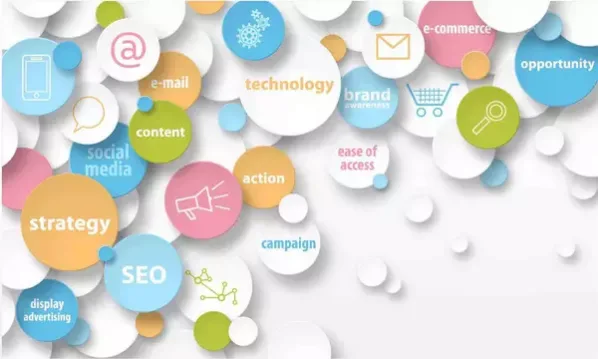 Leverage an effective marketing strategy for building a brand and healthy business
An effective marketing strategy is the foundation of brand growth and every strong company. Think of it as a game plan which helps attract and retain more customers and develop a loyal following. However, establishing an effective marketing strategy requires some work.
It requires cross-team collaboration from marketers, sales, customer service, and finance to develop business goals and objectives based on your companies mission. It requires developing a clear understanding of your target market and what problem you are solving for what customer segments.
To do this well requires an omnichannel approach to listening and communicating with the customer. This means marketers must plan and budget for social media, advertising, concept testing, and brand tracking.
Interestingly, many companies do not prioritize their marketing strategy. Some corporate cultures expect that promotion alone automatically leads to increased market share. But if you want to build your brand, you have to get out of your comfort zone.
To help guide you, here are 9 important questions you need to consider to build a solid marketing and brand strategy: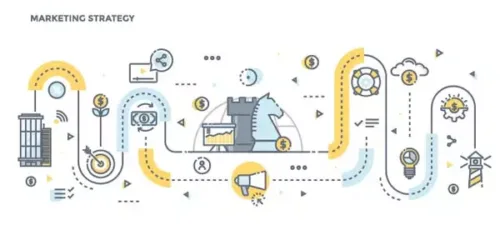 Does your marketing strategy rely on customer profiles?
To develop a great marketing strategy, you have to know your target audience. Identifying your brand's primary customers and their personalities will help you reach these consumers more effectively.
Think about what your customers look like. In addition, identify their demographics including their location, age, gender, education level, and "languages they speak". Start to also develop your customer personas, group customers by buying motivation, style and behavior.
It's not enough to have a general idea of your target customer. Or feel that your product or service is appealing to all people equally. You have to learn about your customers to create appropriate content that appeals to them.
To do this, you can engage them in quick polls, online forums, run market surveys or take a deeper dive and solicit feedback using online focus groups to gather brand perception data.
How do you use differentiators in your marketing strategy?
You must know what makes your company stand out against your primary competitors. Ask yourself what makes your brand different and why your customers should choose it over others.
Do you compete on product differentiation or branding for a specific market segment?

What value and goods can you offer consumers?

How can your products fill important needs and solve particular problems for consumers?
The value that your customers place in your brand, measured by Key Performance Indicators like Net Promoter Scores and Brand Ratings, is how you quantify your brand equity and brand loyalty.
Have you clearly define goals in your marketing strategy?
Developing a marketing strategy will require you to identify your brand's goals, such as selling more products or services, reaching a new target audience, or increasing people's awareness of your brand.
Make sure that your goals are specific. This way, you can measure outcomes accurately. Additionally, make sure your goals can be achieved within your budget and capacity and realized within a specified time frame.
Have you defined your products?
Be sure to highlight the benefits which your products and services provide to consumers rather than merely stating the features of your product. It's essential to understand and articulate every part of your product in developing an effective marketing strategy.
How can you sell a service or product you don't know intimately?
A successful marketing strategy encompasses everything about your product category, including packaging, product benefits, outcomes, and product guarantees.
It is critical that you stay in step with your customers and the broader marketplace when designing product features and optimizing for the marketplace and pricing correctly to succeed.
Conjoint Analysis is a great tool to help you optimize the complex set of choices your customer could face in the actual marketplace. It is helpful to simulate the marketplace in a controlled environment and test for various option sets so users can pick winners.
Is your content consistent?
To succeed in your niche, it is vital to feature a consistent message to consumers. You should also feature a consistent message in the content of your marketing messages and the frequency of your contact with consumers.
With customers hungry for information about how to improve their competitive position, make sure your marketing activities prioritize content that offers solutions that your company delivers to solve their business problems.
Be sure to feature a consistent overall look to your advertising campaign, photos, video, and method of delivering your marketing content to consumers.
This way, your customers can recognize you easily, and it establishes your brand identity. Customer brand awareness provides future sales opportunities as well as serves to support your marketing campaigns.
Also, make an effort to post on your social media accounts and other mediums regularly. Your market is already saturated, and if you fail to engage with your customers regularly, they will ultimately forget you.
Is your brand mobile-friendly?
In today's digital age, the majority of people access the internet through their mobile devices. A recent mobile smartphone user study showed that around 80 percent of people use a smartphone to look for their immediate needs and 40 percent used their mobile devices to make online purchases, which is another reason why it is important to make your marketing strategy mobile-user friendly.
Delivering via mobile offers broader access to more users for your products and services and provides for an improved brand experience.
It also gives more opportunities for you to track your brand health metrics by permitting users to opportunities to offer feedback in the moment of experience.
Remember, marketing strategy requires gathering insights about your competitors
It is important to identify your competition not only in devising corporate strategy but also for your marketing strategies. Identify what areas which your competitors do well and where they do not do so well.
You can leverage this information in forming powerful marketing messages which effectively reach consumers and create points of differentiation. Online research can be a powerful strategy for collecting information about your competition and benchmarking your performance against theirs. This can be done by leveraging brand tracking studies.
For example, if your competitor has strong social media engagement, try to figure out why. There are a variety of digital tools to help with this, including brand tracking, market research surveys, and community forums, which yield useful insights.
What is it about their creative material? What is it about their message? Apply what you have learned to your marketing efforts. Analyzing your competitors will help you determine what strategy is working for them (across all channels) so you can do it better.
What mediums should you use?
There are numerous channels you can use for your marketing efforts, such as billboards and newspapers – two of the most effective traditional methods –  as well as modern mediums such as content marketing and SEO.
You can also turn to social media. Due to the popularity of Facebook, Instagram, Twitter, and other platforms, you can use them to your advantage by getting to know what sites your customers use.
Additionally, you can also use e-mail marketing, a popular option for many brands. There are several ways you can execute your marketing strategy using e-mail, such as creating newsletters and promotional campaigns. Focus on setting your e-mail techniques apart from your competitors.
No matter which medium you choose, determine tactics you need to employ to convert your audience into customers. Furthermore, do not necessarily try to use all mediums available. This approach can be effective if used in a coordinated way or, conversely, could create confusion in the marketplace if not well thought out.
How does brand tracking inform marketing strategy?
Tracking the progress of your strategy is as vital as implementing your strategy. Consider more than just the numbers – you need to identify what influences the growth and decline of your marketing efforts.
Leveraging market research expertise across all phases of your marketing efforts can help you stay focused and on track.
Brand tracking, in particular, can provide continuous diagnostics on the following brand marketing focus areas:
Brand KPIs – Overall Satisfaction | Willingness to Recommend | Likelihood to Switch
Brand Awareness, Brand Attitudes, and Brand Usage
Brand Ratings on Specific Product Features
The Ability to do Message Testing
Rating the Competition
Brand tracking research offers ongoing measurement so you can pinpoint factors that impact your important organization metrics. This knowledge will enable you to make continuous improvements to keep your business profitable, growing, and relevant to the ever-changing marketplace.
You are ready!
After considering the crucial questions of an effective marketing strategy, you are ready to devise your amazing marketing strategy! Remember, marketing planning needs to be a top priority. If you choose to jump in, your marketing campaigns will not succeed.
It won't matter about the quality of your products or services. Learn to accept that customers will not magically decide to buy what you are selling. You have to earn their attention. Just remember to be patient in developing your strategy and incorporate online research into every phase of what you do.
Jim Whaley is CEO of OvationMR and posts frequently on The Standard Ovation and other Industry Blogs.
OvationMR is a global provider of first-party data for those seeking solutions that require data for informed business decisions.
OvationMR is a leader in delivering insights and reliable data across a variety of industry sectors around the globe consistently for market research professionals and management consultants.
Visit: https://www.ovationmr.com

Need help with your project?
We are ready to offer you:
A project estimate/proposal
39 Broadway, Suite 2010, New York, NY 10006 USA