Market Research and Trendspotting
Trends are the intersection of markets and culture, and understanding that intersection helps brands better identify what the market will want in the future.
Ask an Expert | Get Quote
Trendspotting has become a vital marketing intelligence tool for identifying and tracking general tendencies in consumer interest and behavior. There are two ways to conduct trendspotting. First, it can be done qualitatively by marketers searching for signs indicating major shifts in consumer needs and wants. Data analysts can also do it quantitatively, monitoring individual indicators, such as how many times a keyword has been searched, blogged, or tweeted online. In either case, identifying trends before your competitors can help you manage risk and ensure you are innovating in the right areas. Trendspotting is a valuable activity for nearly any business in any industry.
What is trendspotting?
Let's start by defining a trend. According to Investopedia, "a trend is a general direction the market is taking during a specified period of time. Trends can be both upward and downward, and while there is no specified minimum amount of time required for a direction to be considered a trend, the longer the direction is maintained, the more notable the trend".
Trendspotting is all about identifying those trends – whether local, regional, or global – understanding those trends, identifying best practices surrounding those trends, and identifying opportunities for innovation based on those trends. Trendspotting goes beyond just seeing an upcoming trend; it means being able to cultivate and curate trends: spotting things that have the potential to trend, then adopting and adapting them to your business.
Trends are the intersection of markets and culture, and understanding that intersection helps brands better identify what the market will want in the future. Trendspotting investigates the past, current, and future consumption paths that can become big wins for companies.
Trendspotting and Market Research
Engaging in effective trendspotting means always paying close attention to what is happening in an industry. It means watching your sector, as well as others. It's the ability to look for patterns, change and progress and to observe tendencies in the behavior of consumers. It's understanding how the environment shifts and how it impacts and interacts with consumer behavior.
Ultimately, it's developing an understanding of how consumers feel about and react to changes in the marketplace. We live in an age where digital technology advances and changes at light speed, and consumers adapt and change their preferences and behavior just as quickly.
For this reason, some business leaders have lost faith in traditional market research because traditional market research tends to look sideways and backward: what has happened and what is happening. Today's business environment also needs to look at what is currently happening and how things are changing.
You can think of trendspotting as a proactive form of market research. While both depend on monitoring data, trendspotting is ideally an ongoing process. Market research may be done on an as-needed basis to inform a specific project, campaign, development, or change in direction.
5 Tips for Trendspotting
You can get better at spotting trends over time by using these five tips:
Talk to your customers more often. Market research like CX tracking is like having frequent conversations with your customers about not only what they want and expect from you but what sort of features and products they're interested in general. You must read between the lines when identifying customer trends in market research. Social media, on the other hand, is the perfect place to pick your customers' brains to clarify further and test what you are hearing in market research. Social media polls, product recommendations, and other questions can spark conversations among your customers to help figure out where their heads are.
Social listening for industry keywords and hashtags. As discussed above, you can identify up-and-coming industry-wide trends by listening to the conversations of both your customers and competitors. This social listening allows you to pick up on keywords and terms being used by your target audience. Social media analysis can help you bring clarity to the massive effort of reading every post and comment.
Conduct thorough, ongoing competitive analysis. In many ways, business is a race between you and your closest competitors. It is wise to keep tabs on your direct competitors' campaigns and their growth. Ask your customers about their perceptions of your competitors. Compare and contrast your approach to marketing to their approach. Are you pursuing the same or different trends? Competitive analysis will help you stand out.
Identify your own "trending" content. If you want answers about which content or campaigns move the needle, look no further than your social media and online metrics. Is there a particular type of post or content that drives a ton of engagement? Conventional wisdom says you should consider creating more of the same. You can spot trends and common threads among your top-performing content.
Actively talk to other influencers in your industry. Attending and participating in in-person and digital events and webinars, online chats, and more will help identify trends by letting you see what observations others are making. You can learn much about your industry and where it is going simply by listening to influential players in your space.
Summary
Predictions are still predictions, so trendspotting may not be foolproof. But trend analysis does help businesses make better decisions that can reduce risk, increase profits, and lead to important new ideas and innovations. Trendspotting is an essential tool that every business should adopt to stay at the head of the competition and keep their business evolving successfully.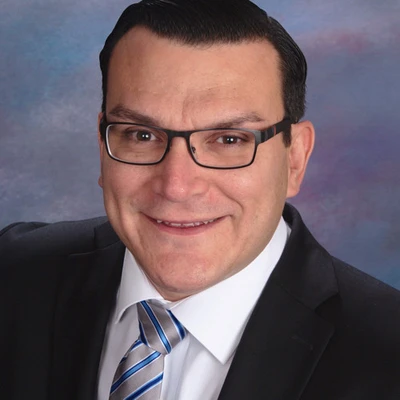 Jason Goya Tiffer
Author
Jason Goya Tiffer is Chief Strategy Officer at OvationMR and an expert in the global market research industry (Qualitative/Quantitative) for over 20 years. Skilled in Consulting, Marketing/Advertising, Analytics, Focus Groups, Market Analysis, Ethnography, Segmentation, and Brand Equity.
OvationMR is a global provider of first-party data for those seeking solutions that require information for informed business decisions.
OvationMR is a leader in delivering insights and reliable results across a variety of industry sectors around the globe consistently for market research professionals and management consultants.

Need help with new insights?
We are ready to offer you:
A project estimate/proposal
39 Broadway, Suite 2010, New York, NY 10006 USA