Ethnographic Research in Behavioral Science and Market Research
By analyzing how customers value different features, you can optimize your product according to what's most attractive to them.
Ask an Expert | Get Quote
Leveraging generative AI in qualitative research can have a number of benefits. Discover how artificial intelligence can help the world of market research....
read more
Incidence rate in market research is a powerful tool, shedding light on the feasibility, costs, and approaches of a project Inside this Article......
read more
Introduction
Ethnographic research is a qualitative research method used to collect data in social and behavioral sciences—but it can also be a powerful market research tool. This data is gathered through interviewing and observing research participants in their natural environments.
Rooted in anthropology, collected data provides a deep understanding of human behavior in various cultural contexts and is used to draw conclusions about how the subjects and their societies function.
Throughout this article, you'll learn about the relevance of ethnographic research in behavioral science, its role in the market research process, and its significance in the decision-support process.
Let's get started
.
The Role of Ethnographic Research in Behavioral Science
Behavioral science is the study of human behavior, typically done through systematic experimentation and observation. One way that this research can be conducted is through ethnography.
While ethnographic research is not intrinsically part of behavioral sciences research, it's a great method to use—especially when combining behavioral science and market research.
To collect data, ethnographic researchers study participants within their own spaces—homes, cultures, societies—rather than bringing them into a focus group room or a lab. The researchers essentially live with their subjects for a certain period of time, gathering insights that other environments simply cannot offer.
Researchers gather their data through interviews with the subjects and the people surrounding them, silently observing their surroundings, immersing themselves in the lived experiences of their subjects, and taking detailed field notes throughout.
Some anthropological ethnographic researchers will study their subjects for over a year—but oftentimes a month or so can be enough time for behavioral science and market research analyses. 
As an immersive experience, ethnographic research also tends to focus on a much smaller pool than traditional qualitative research does. In fact, just six subjects can be enough to gather accurate data—compared to 30-40+ for qualitative data analysis.
This unique research method enables researchers to capture the nuances of human behavior that are often overlooked in quantitative studies while also gaining deeper insights into the various factors shaping people's actions, beliefs, and motivations.
Gaining this deep understanding of human behavior is critical in designing interventions, policies, and products that resonate with the target audience.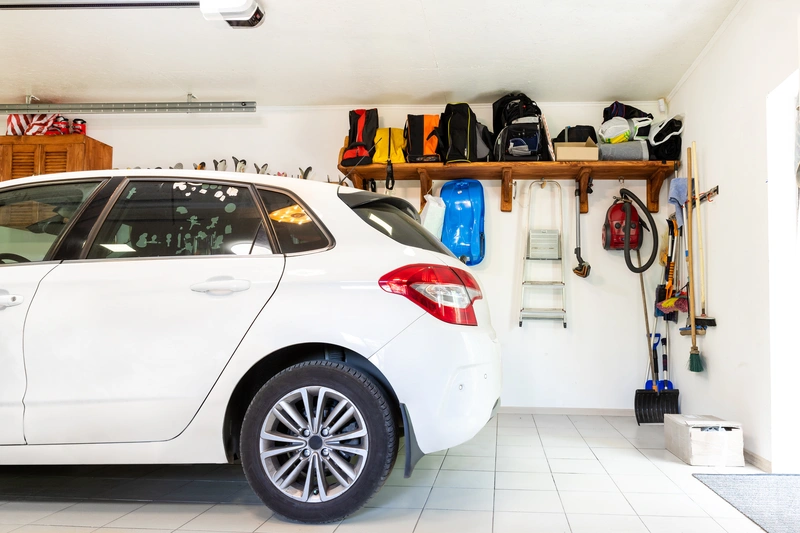 Ethnographic Research in the Market Research Process
Ethnographic research plays a key component in understanding consumer behavior. And understanding consumer behavior is a key component of market research.
So it should come as no surprise that ethnographic research can have a big part in the market research process.
Anthropologists often use ethnographic research in order to understand how a society functions. But in market research, our motivations are more often surrounding how real people use a product or service in their everyday lives.
Ethnographic market research encompasses five main steps.
Formulating Research Questions
The first step involves identifying the right questions to address. Interviews are a big part of ethnographic research, and while the researcher will also be conducting observations, it's important for them to be prepared with a list of relevant questions.
These will often center around things like consumer preferences, motivations, or challenges. They should be open-ended questions that give the subjects a lot of room to answer how they see fit.
A few examples of ethnographic market research questions include:
What drove you to choose this product or service?
What do you enjoy about the product or service?
How does this product or service make you feel?
What needs does this product or service meet?
Are there any needs this product or service doesn't quite meet?
How often do you use this product or service?
Do you think the pricing of this product or service is fair for the value it provides?
Could you give me an example of how you would get XYZ done before you had this product or service?
Could you walk me through exactly how you use this product or service?
These questions can help businesses get a clear idea of how a product or service works for their target audience in practice—even if the use cases customers use aren't necessarily what the brand had in mind.
 
Keep in mind that the interview can be fluid, as well. It's not set in stone like a market research survey is. If someone says the product hasn't been a huge help, the interviewer can ask questions about that in order to gain even more insight.
Selecting the Sample
Next, the brand needs to select its sample.
As we mentioned, you don't need a large sample for ethnographic research. Because this type of research goes so in-depth, brands can get away with anywhere from 5-20 subjects—as long as they find a sample of people that are a clear match to their target audience.
Traditional qualitative sample recruiting methods can work easily for ethnographic research, as well. However, researchers will want to use more purposeful methods than methods of convenience to ensure your sample is as relevant as possible.
Another common ethnographic sampling tactic is called "snowball sampling," where a subject who has already been recruited helps recruit others in their network.
Selecting a representative sample of the target population is essential to obtaining accurate and actionable insights. This means brands need to ensure the sample they select aligns perfectly with their target audience.
Conducting Fieldwork
After the sample has been selected, it's time to get to work. Because ethnographic research is much more in-depth than your typical qualitative research and requires much more intrusion, participants will need to be compensated more adequately.
However, mobile ethnography has made it so that subjects can record themselves in a way that is much less intrusive, instead "lifelogging" their experiences rather than having someone observe them.
Either way, this stage is where the research begins. Ethnographers immerse themselves in the daily lives of their subjects, observing and engaging with them to capture their behavior, beliefs, and motivations.
For market research ethnography, researchers will want to observe product usage. This might entail steps like putting the product together, using it for the first time, figuring out how it works, and whether or not it solves the subject's pain points.
This stage is also where the interviews can take place. The researcher will sit with each subject at some point during the process and ask a few of the questions they pre-prepared. Again, these can be flexible, adjusting based on the subject's response to each one.
Analyzing Data
In step four, ethnographers analyze the collected data—field notes, interviews, artifacts, experiences, etc.—to identify patterns, themes, and insights. At this point, the researcher will often work together with the brand's team to pull out any patterns and other key points that can help answer the brand's initial research questions.
Analyzing ethnographic findings can take a lot longer than traditional analysis, so marketers and researchers will want to make sure they're not rushing through this step. Instead, it can take days or even weeks to fully analyze the information.
However, ethnographic research nearly always leads to discovering information that wouldn't otherwise have been uncovered in other research ways, like the attitudes and emotions of the subjects, especially while they're actually using the product.
Reporting Findings
The final step involves presenting the findings in a clear and concise manner, highlighting the key insights and their implications for the market research process.
This might be done exclusively by the researcher and presented to the brand; or, if the researchers are working with the brand's team, everyone might work together on the report to share with higher-ups and decision-makers.
If mobile ethnography was used at all—where the subjects record and submit their own videos—the final report may even include video footage to help illustrate the findings.
Otherwise, researchers might include subject profiles, photos, detailed notes, and other information from their analysis to inform the end client of their findings.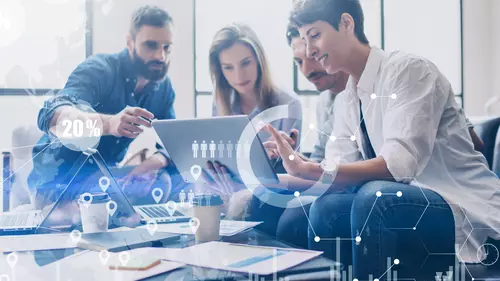 Ethnographic Research in the Decision Support Process
The decision support process is how a brand or organization comes to a decision based on their research findings and their overall marketing goals. Ethnographic research plays a crucial role in this process.
Ethnography provides a rich understanding of human behavior and key insights into how real people use various products and services in their real lives. This data informs the design and implementation of effective interventions, policies, and products. 
There are four key contributions that ethnographic research makes in the decision support process.
Uncovering Latent Needs
Latent needs refer to needs that a consumer might not realize they have—and that a product or service can help resolve. Ethnographic research helps identify these unmet needs and desires of consumers in ways that may not be evident through quantitative methods.
First, they can be uncovered based on pure observation of how people live their everyday lives—even if the research isn't product-focused at the time. Second, if the subjects are provided with an existing product, researchers can discover ways the product needs to be improved or additional features to add.
Having the ability to observe consumers and the pain points they face in their everyday lives provides unique insights that quantitative methods simply cannot afford.
Enhancing Product Design
By understanding the context and motivations of consumers, ethnographic research enables the development of products and services that truly resonate with the target audience.
For example, by seeing how real people use a product, researchers and product designers alike can figure out how to offer the best product on the market, ensuring it solves all pain points and not just one.
Ethnographic research can also be used to test out different variations and designs of a single product to see which one helps each subject get the job done more quickly and efficiently.
Informing Marketing Strategies
Ethnographic insights help to shape a brand's marketing strategy. This can include the overall messaging, the channels a brand chooses to use, and the tactics it incorporates into its marketing strategy. Having these insights can help the brand more effectively connect with consumers and influence their behavior.
This type of data enables brands to get a deeper understanding of exactly how their products help their customers, who specifically their target audience is, and how best to reach them.
For example, if the research helped the brand realize additional use cases for their product, they can add that into their marketing messaging, helping their products appeal to an even wider audience.
Guiding Organizational Strategy
And finally, ethnographic research can inform broader organizational strategies and business plans, like entering a new market or addressing social and environmental issues.
Brands can easily test new product prototypes to see if they'll work before jumping headfirst into a new market. They can ask customers what they think they need, how they like the product, and what their opinion is on a certain brand.
Brands can also use this to test reputation and see if they need to work harder to gain public favor, especially if their customers want to see them take a stand about a certain issue.
Consider Ethnographic Research for Your Market Research Project
All in all, ethnographic research can play a major role in market research, depending on the end client's needs. This type of research is time-consuming and expensive—but it can provide in-depth insights that no other type of market research can.
Is an ethnographic project what you're looking for?
Let OvationMR help you discover if this methodolgy is right for your business

Need help with new insights?
We are ready to offer you:
A project estimate/proposal
39 Broadway, Suite 2010, New York, NY 10006 USA