Where do HR professionals spend their time?
Our recent HR research study found nearly 1 in 3 HR professionals spend more time on recruitment than any other task.
Recruiting is a task that more HR professionals believe is easy than difficult for their organization by a roughly 3 to 2 margin.
HR Professionals give high marks to organizations with benefits packages.
HR professionals see benefits, vacation time, and work-life balance as strong. However, mentorship, opportunities for advancement, and recognition are viewed as relatively weak, underlining the short-term focus to meet immediate talent needs for many organizations, according to findings in our US segment of the global HR research study.

Global HR Research Study | Copyright 2019 | OvationMR
How is talent being sourced in the organization?
Online job boards & employee referrals are the most important sources of candidates by a wide margin. HR professionals see these tools as a critical source for candidate recruitment in all of the job markets they are sourcing around the globe. The growth in the use of these new recruitment channels signals a need for organizational awareness and training in many companies trying to stay competitive.

Global HR Research Study | Copyright 2019 | OvationMR
Indeed and LinkedIn are both ranked by HR professionals as the most important job boards by a wide margin.
Employee referral bonuses abound, nearly 2 in 3 (65%) say their organizations offer them.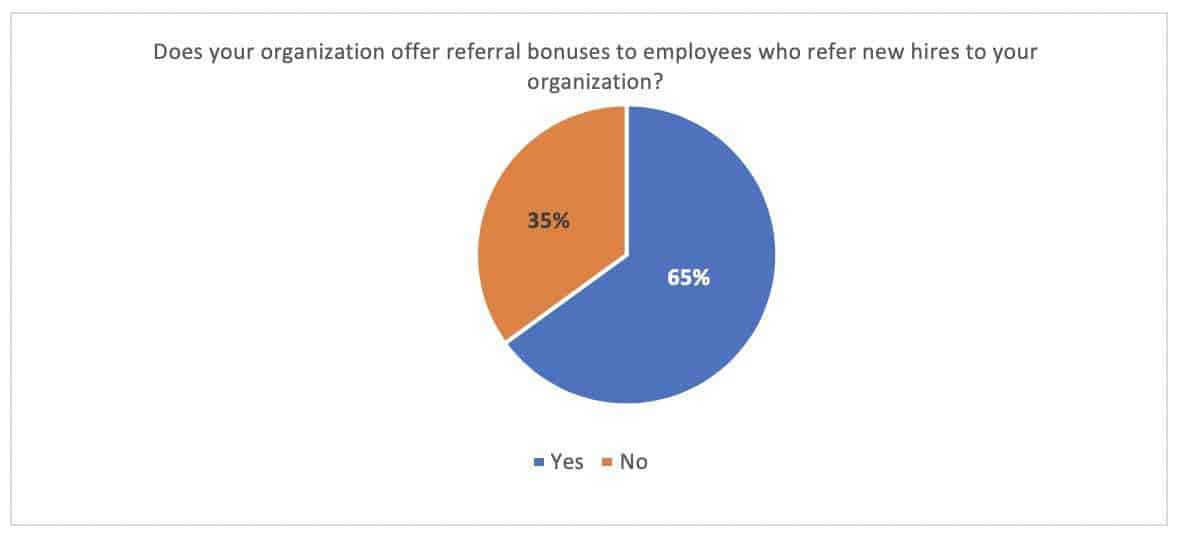 OvationMR conducted 200 online interviews with HR professionals working at organizations with at least 50 FT employees. Fifty percent of responders were from companies of over 1000 FT employees. Surveys were conducted from the OvationMR SME Business panel on February 6-10, 2019.
For more information about this study please contact info@ovationmr.com
OvationInsights Group
Author
Need help with your project?
We are ready to offer you:
A project estimate/proposal
39 Broadway, Suite 2010, New York, NY 10006 USA