8 MR Trends to Watch For NOW
Emerging trends will impact how market research gets done, what we pay attention to, and the quality of insights
Ask an Expert | Get Quote
Market research is a continually evolving discipline that has helped brands and organizations stay ahead of the curve. Research functions only grew in a global economy that hit significantly in 2020. However, market research has evolved because having insightful data is more critical than ever.
Marketers and researchers alike need to stay abreast of key trends in the market research industries. After all, gaining a competitive advantage can only happen if you meet customer needs better and faster than the other guys. And meeting customer needs better and faster can only occur if you have better data and more accurate customer insights.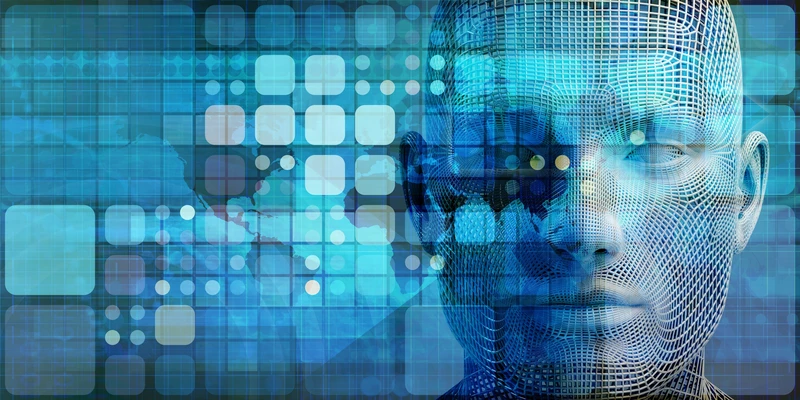 There are some trends that will continue to be important in market research that we did not include on our list. That's because they have been around for a while and will continue to have an impact. Data quality, for example, has moved beyond being a trend to being a fundamental challenge for the entire industry.
Data security and privacy will continue to grow in importance for respondents and for the industry in general. Similarly, while the pandemic hastened the trend toward online qualitative, we will continue to use that methodology to take advantage of its benefits over in-person qualitative.
However, some more recent or emerging trends will impact how market research gets done, what we pay attention to, and the quality of insights we can achieve. Here are the nine key trends we should all be watching NOW:
1.     Holistic and Contextual Consumer & Market Intelligence. Successful brands need a comprehensive understanding that includes both consumer and market intelligence. That means integrating data from every possible source, which is a significant impediment in siloed environments. Understanding your customer and brand must cut across every organizational silo, including all internal functional data, social and consumer intelligence, and strategic market intelligence. Obstacle-free access to meaningful data across the spectrum will be the difference between first movers and laggards.
2.     Increased Artificial Intelligence (AI) Adoption. AI is not new – it has been around for decades. But it is just now reaching the point where it is easy to use for market research. Human capital isn't enough to compile, organize, and analyze datasets from every possible source; that's where AI can help. AI enables researchers to parse massive data sets, cut away the noise, and find deep insights faster than traditional methods. Further, machine learning and natural language processing are advancing by the day, making AI even more accessible for market research. Speed-to-insights is the main currency of business, so it is not surprising that AI is expected to gain market share by an estimated 46% compound annual growth rate through 2025.
3.     Understanding Adjacent Markets. When the pandemic hit, Uber saw its rideshare business nearly disappear overnight. But they had already started its food delivery service, Uber Eats, which boomed when pandemic restrictions came into force. Today, extreme change is not a question of if – it's when. If you know your adjacent markets backward and forwards, you have a Plan B. Additionally, if it's not your market that has a crisis but your adjacent sector, they could start coming after your piece of the pie. Being familiar with adjacent markets helps you manage the risk of uncertainty. So, when you do market research, squeeze in some time to ask about adjacent markets.
4.     Shorter, smarter surveys. Good luck getting anyone to complete a long, boring survey – no matter how large an incentive you offer! A short survey, implemented at the opportune moment in a customer's journey, can rapidly get much better quality data (higher response rates, more honestly, less survey fatigue) to address tactical issues. In addition to mobile surveys, this trend includes "survey-less" data collection, such as facial recognition and sentiment analysis. Small surveys that are set up and deployed within minutes and the resulting answers and analysis – also delivered within minutes – are the future of market research.
5.     Real-Time Social Listening. Your brand's longevity and success depend on avoiding social missteps and capitalizing on consumer intelligence. Real-time social listening allows you to learn about something that has gone wrong almost as soon as it happens. Consider real-time social time social listening an insurance policy against a potential disaster to protect your brand.
6.     Longitudinal Trend Tracking. Ongoing trend analysis of market movements is critical in informing your brand strategies and tactics. Since markets are temperamentally unpredictable, trends are directly affected by the moods that influence the whole. For example, sustainability has been a growing trend for many years, but that doesn't mean you can base your initiatives around it and ride off into the sunset. In other words, founding your brand strategy on a current trend may pay dividends in the short run, but it's risky to assume anything long-term. Trends tend to change directions, and researchers must pay attention to and react to those changes for brand success.
7.     Redefining Customer Experiences. Brands must find new ways to create unique and memorable customer experiences in a crowded market. Market research will be invaluable to redefining your CX. It is no longer enough to capture technical markers like age, location, and gender. To deliver the personalized customer experience today's customer demands, you must know their psychographic characteristics. Use those deep personal insights to infuse more humanity into their experience through personalization. Additionally, redefining CX means making sure you consider the diversity in your customer base.
8.    Mobile App Intelligence. The average person opens a mobile app 11 times daily, spending over 90% of their mobile time on apps. The need for mobile app intelligence is rising globally across all industries. Looking across the entire digital landscape, you can track how mobile-first consumers spend their time and money online. App intelligence allows researchers to spot emerging threats and act when and where needed. Without the complete picture, decisions around growth and strategy are only partially informed
Summary
The goal of all of these trends is faster speed-to-insight and greater efficiency. They reflect both slowly-building trends from the recent past and new ways of conducting market research. In both cases, the bottom line is the same: better information and insights mean brands can react more quickly and with more commitment. Pay attention to these trends to move your company forward and protect against adversity.
Contact Us today to see how we can help you stay ahead of the trends! 
Joe Jordan
Author
Joe Jordan is a global operations expert and COO of OvationMR. He frequently contributes to The Standard Ovation and other industry blogs and speaks as a thought leader and market research industry events.
OvationMR is a global provider of first-party data for those seeking solutions that require information for informed business decisions.
OvationMR is a leader in consistently delivering insights and reliable results across various industry sectors around the globe for market research professionals and management consultants.

Need help with a B2B project?
We are ready to offer you:
A project estimate/proposal
39 Broadway, Suite 2010, New York, NY 10006 USA